Blog
Send Large Files Fast, With Style 
It bears repeating because it speaks the truth: a picture is worth a thousand words. The right image can instantly inspire and convey characteristics about your company without requiring your viewer to do any work. Conversely, a poorly thought-out image can have a negative impact. Media Shuttle's customizable portals provide an easy way to showcase your brand to clients and partners as they send large files. The effect speaks (positive) volumes about your company.
You may not realize it, but your file transfer service is a client-facing representation of your brand. Done well, it provides a functional, seamless, branded concierge touchpoint that differentiates you from the competition. Done poorly or thoughtlessly, it simply sends the wrong or unintended message and detracts from your brand. Media Shuttle web portals are fully customizable and brandable. So why not make it a point to impress and remind your clients and partners of your quality services with your well-designed brand?
A Brandable File Transfer Portal? You Get the Picture!
Media Shuttle's brandable portals allow service providers to easily professionalize and highlight the visual aspects of the service providers' brand to create a more personalized experience. The right image can emote the right feeling you want the world to experience when thinking about your brand, consciously or subconsciously. Brand logos, images, colors, etc., can be brought into the Media Shuttle portal to create an instantly recognizable brand touchpoint. It's an easy and impactful way for any post-production facility, large or small, to convey a polished image.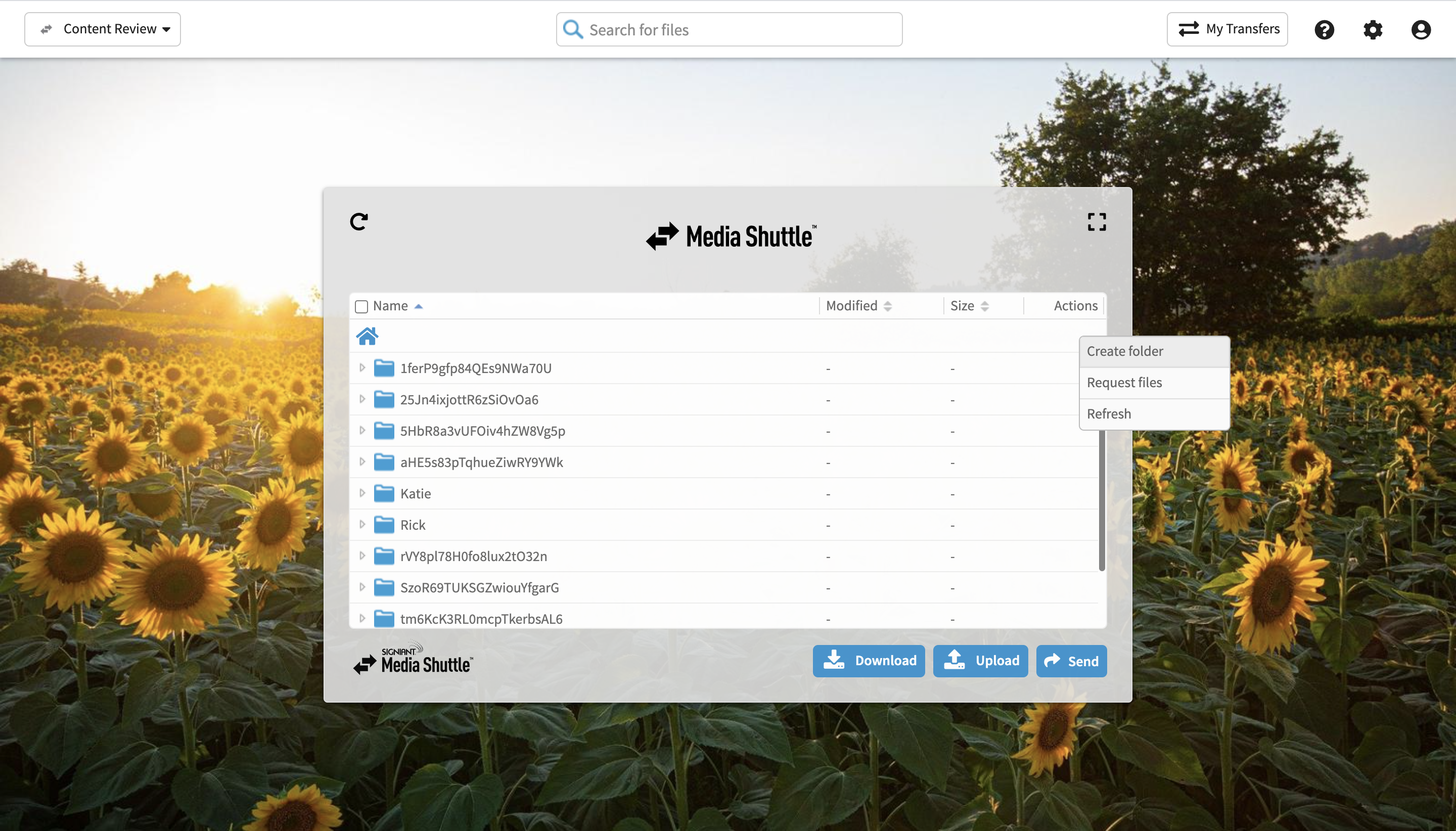 Beyond creating a Media Shuttle portal that showcases a service provider's brand, they can also be created for individual production projects. For example, a post-production facility could create individual portals for each show that they work on and add the corresponding branding from each. This removes any ambiguity about what's waiting for clients and partners on the other side of the portal. Even after the production is finished, the service provider can keep the branded portals up and running so that if the client needs to come back and access media assets, they can. In a way, the service provider acts as the "cloud" for these clients.
Customizable brand portals require a small lift but generate a high-value experience for clients and partners. This is extremely achievable. Set up is intuitive and easy, it's just a matter of identifying which brand images and assets you want to use.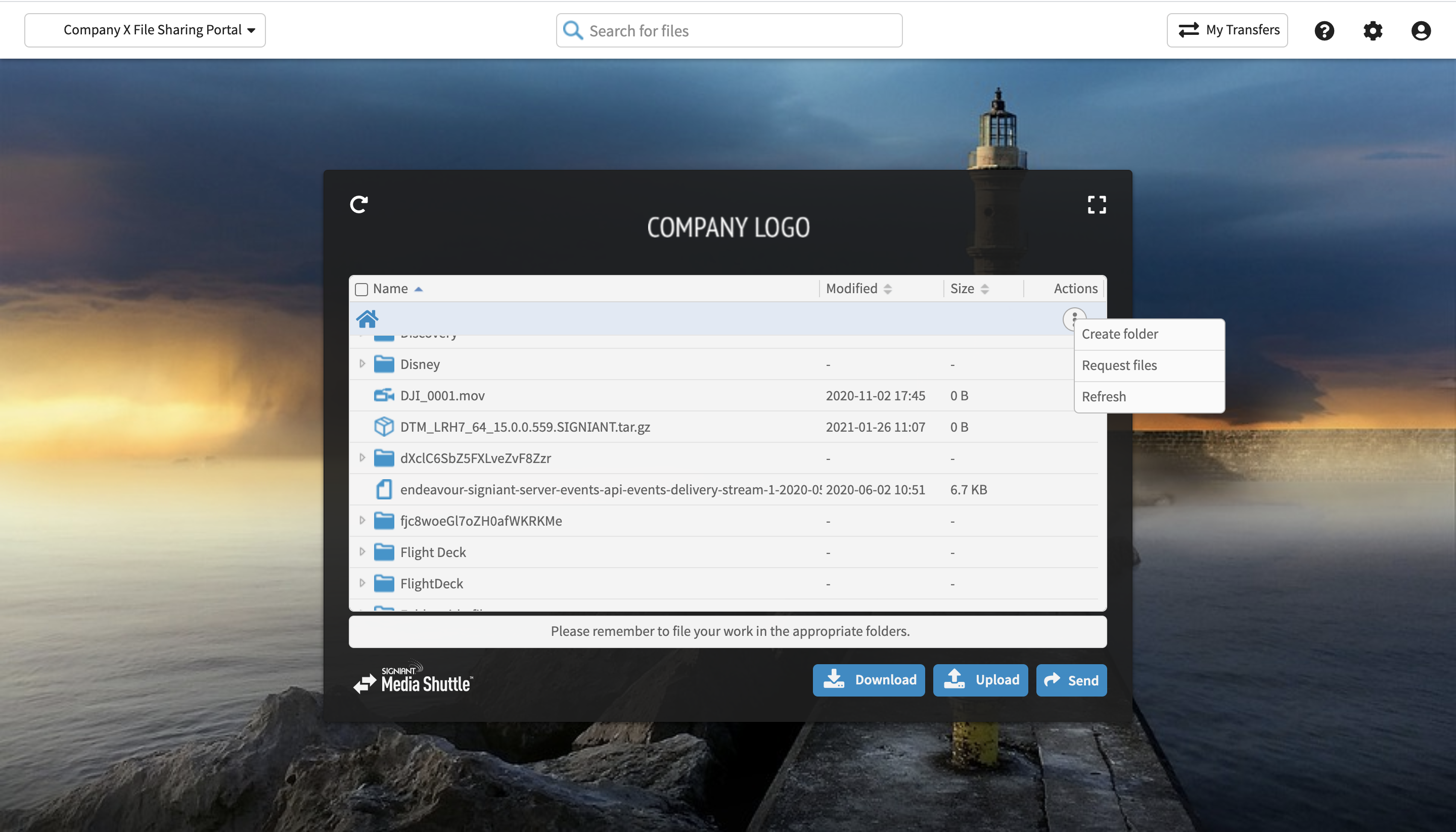 Signiant Brand Portal Showcase
We're continually impressed with how Signiant customers design their Media Shuttle portals. Check out our showcase for some of our favorites! Need help setting up your brand portal? Contact us! 
Signiant is more than just fast file transfer. We help you provide an exceptional experience for your clients and partners — starting with you and your brand.